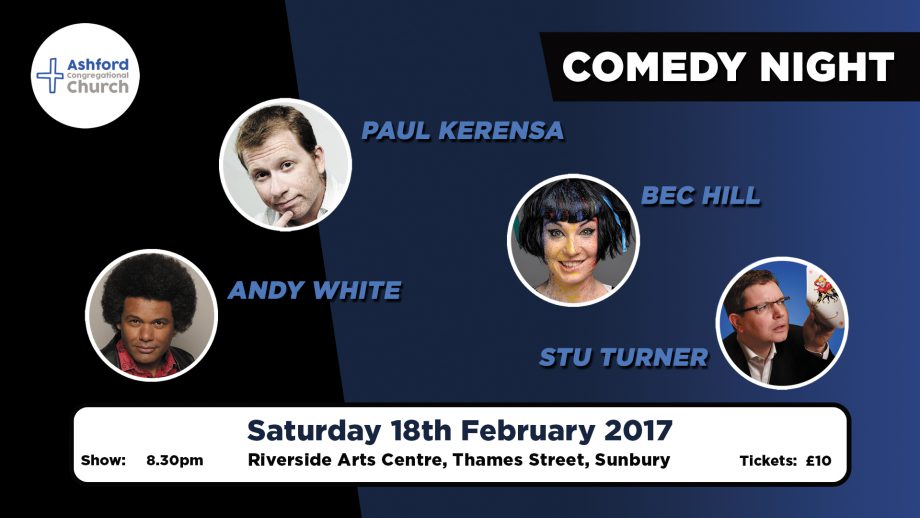 Following the success of last year's show, join us for our next comedy night at the Riverside Arts Centre on Saturday 18th February! Featuring the following acts:
Paul Kerensa – Writer, actor, comic and exiled Cornishman. Paul has established himself as one of Britain's leading comedy talents.
Andy White – Andy's humour embraces silly voices, funny faces, observational humour, topical humour, and his mixed race.
Bec Hill – A social media sensation and highly sought-after stand up – unique comedy style which simply has to be seen!
Stu Turner – Blending comedy and magic with absolute nonsense, Stu features one-liners, visual gags and clever magic.
Tickets on sale for £10, please email info@aboutacc.com
Doors open 7.30pm for an 8.30pm show. It would be great to see you there!